[NPD Trend] High growth of protein products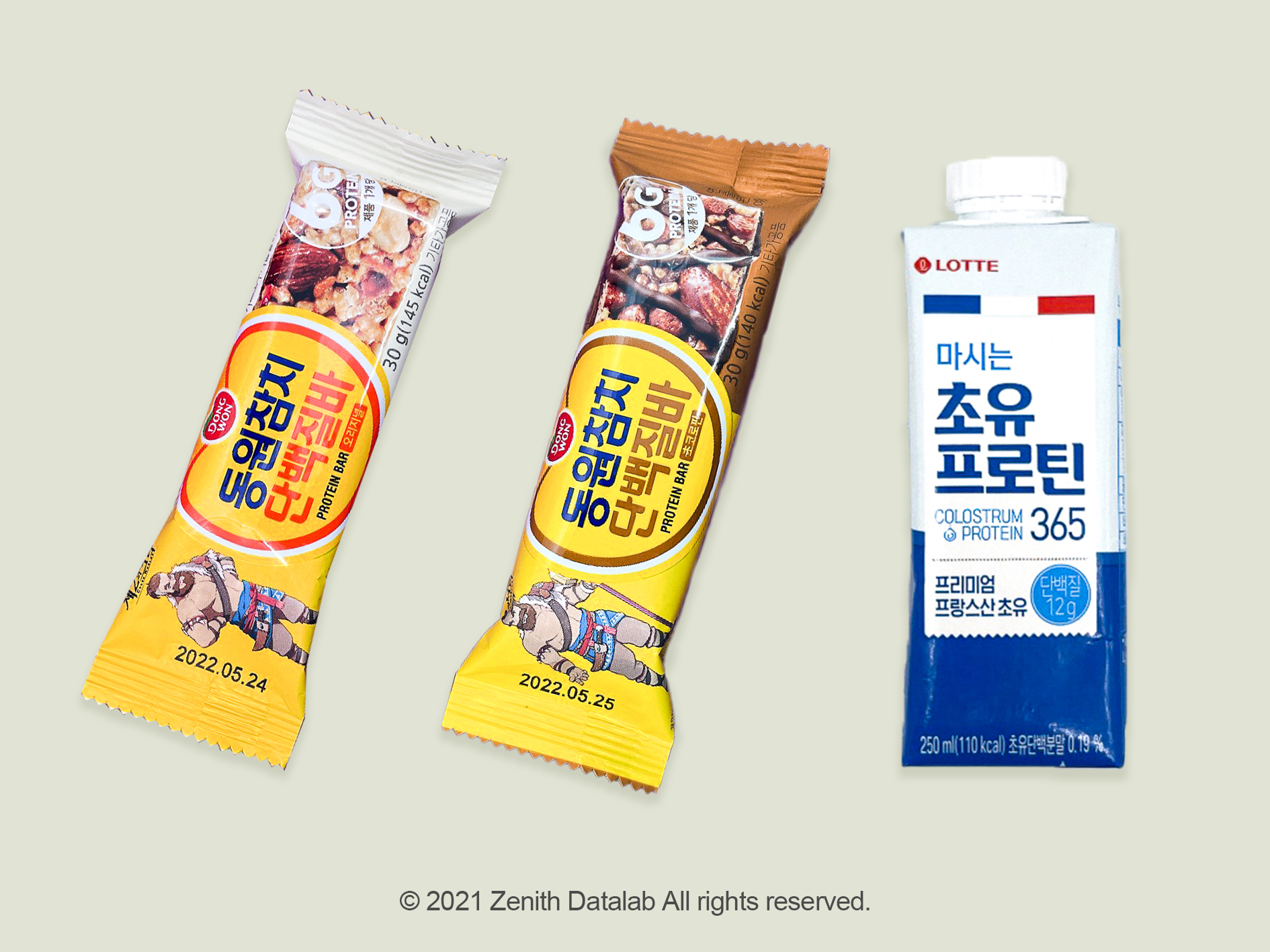 Protein products have gained huge popularity driven by health-conscious consumers across all ages for the past few years. The competitive market of protein-based products in South Korea resulted in the introduction of a wider range of innovative and nutritional new products.
According to industry sources, the market value of protein products was $76.2 million in 2018 and it soared by 176%, reaching $210.6 million in 2020. It is expected to grow positively with a growth of $300.0 million in 2021. The market has increased significantly for the last few years along with the dumb-bell economy*, particularly taking benefits from the global pandemic.
*Dumb-bell economy refers to a phenomenon in which health-related supplies and foods grow along with the growth of health-conscious consumers. In South Korea, this booming business on health-related supplies and foods specifically increased after the outbreak of Covid-19.
1st Product: Dongwon Tuna Protein Bar Original and Chocoropin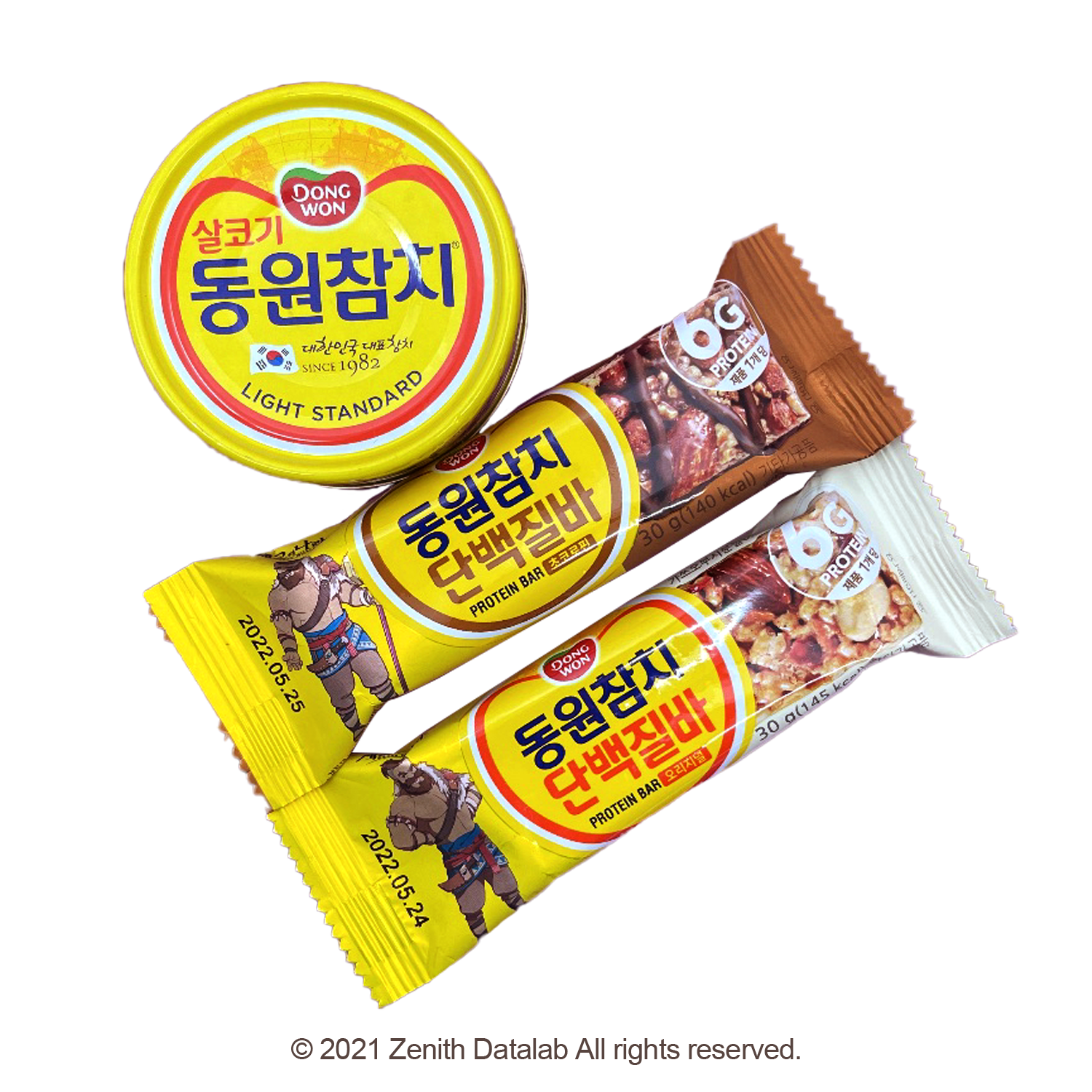 Dongwon F&B launched its first protein bar with two flavors, the original and chocolate, under the brand Dongwon Tuna, the representative brand of the company. The brand Dongwon Tuna is the leading brand in the canned tuna market with a dominant market share of 80%, selling annual sales of around KRW 450 billion.
To catch up with the expansion of the protein products market, Dongwon F&B associated their tuna products with their newly launched protein bars since both are good sources of protein. The company collaborated with Cross Worlds online game from Netmarble targeting the MZ generation for the package design. The product retails for 30g with a price of KRW 1,800.
2nd Product: Lotte Colostrum Protein 365 Drink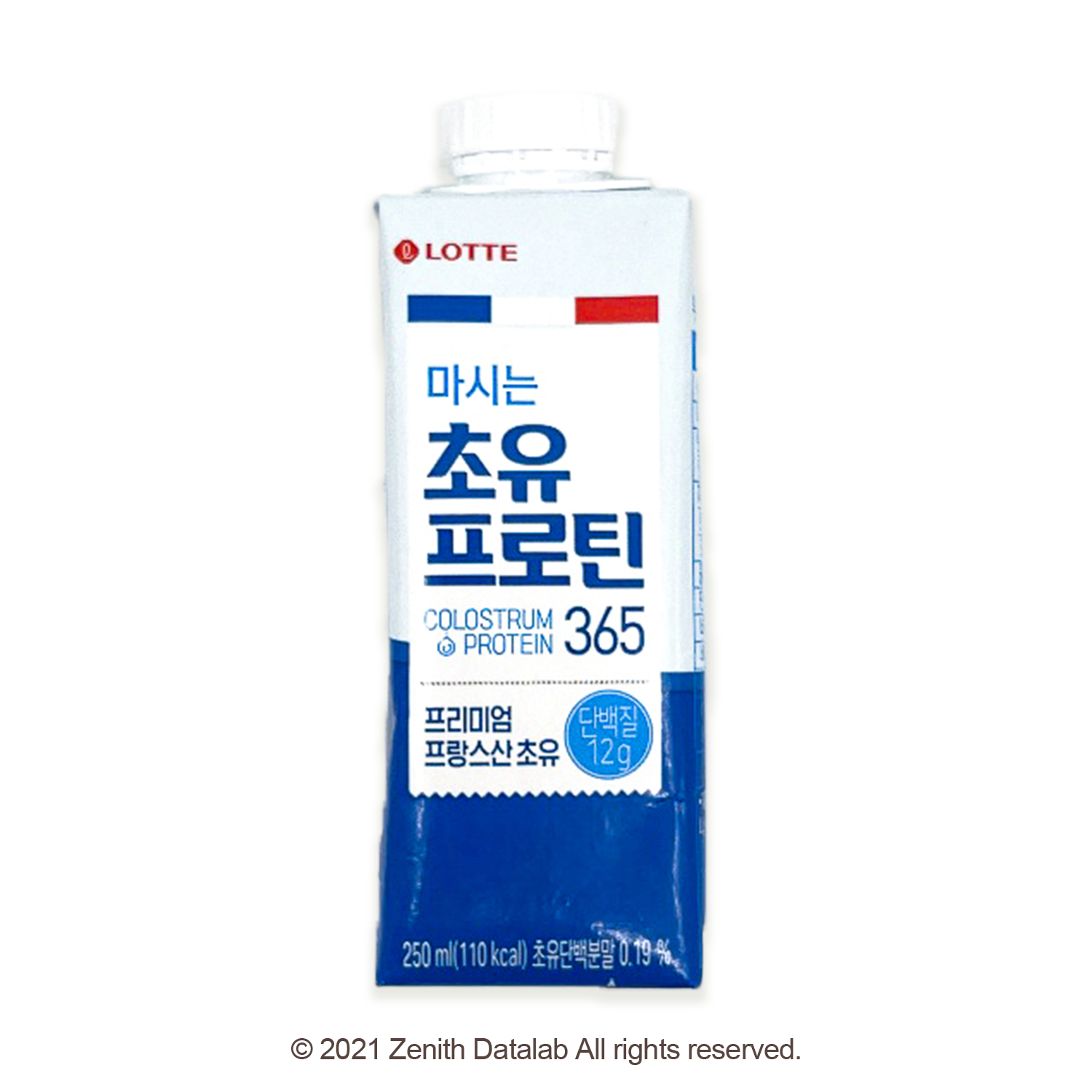 Lotte Chilsung launched the premium protein drink, Colostrum Protein 365 Drink, made by a French ingredient differentiating this product from other colostrum protein products. This product was developed with Lotte Confectionery that rolled out Colostrum Protein 365 in powdered type in January 2020 which was sold through home shopping and online channels. The product witnessed high growth by exceeding the total sales of KRW 10 billion for the first 8 months upon its launch.
Lotte Chilsung transformed powder-typed products into RTD drinks to provide consumers with the benefit of convenience through a portable size package that can be easily carried everywhere. The company also differentiated retailers and channels from previous products, focusing on brick and mortar channels such as convenience stores, supermarkets, and hypermart.
*All product images and articles on this page are taken and written by Zenith Datalab and the copyright belongs to Zenith Datalab only.