[NPD Trend] Highlighting seasonal food to tap into freshness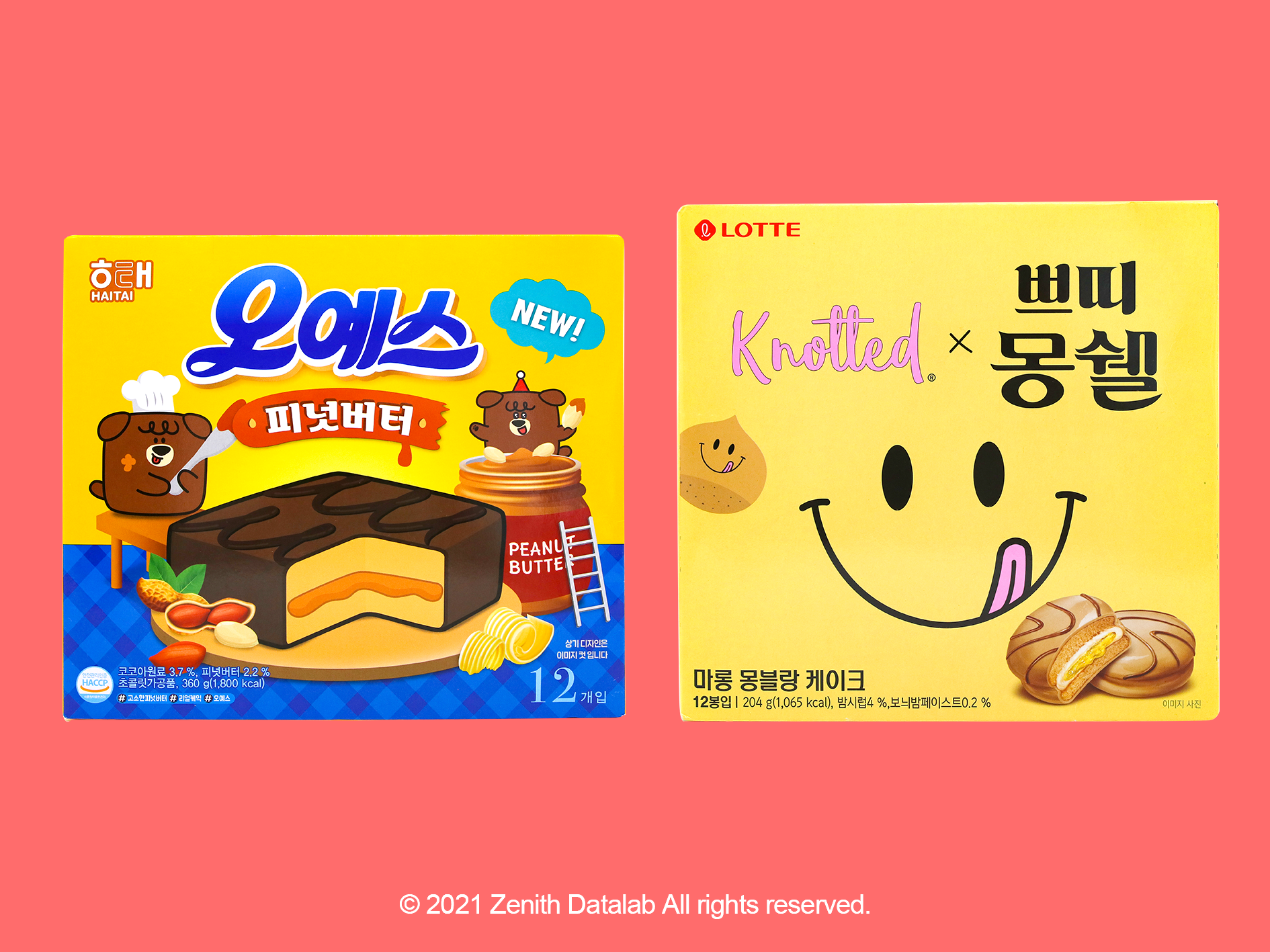 South Koreans tend to believe that seasonal food is the most healthy and nutritious, so they try not to miss a chance to eat them when the season turns. South Korean cake brands tried to incorporate seasonal food to deliver nutritional benefits and freshness. The brands have constantly broadened into fresh food, supported by seasonal fruits and vegetables, attractive to wider consumer demographics, including children, women, and seniors. This week, we chose two famous cake brands to introduce new flavors made with seasonal nuts.
1. Lotte Knotted X Petit Mon Cher Marron Mont Blanc Cakes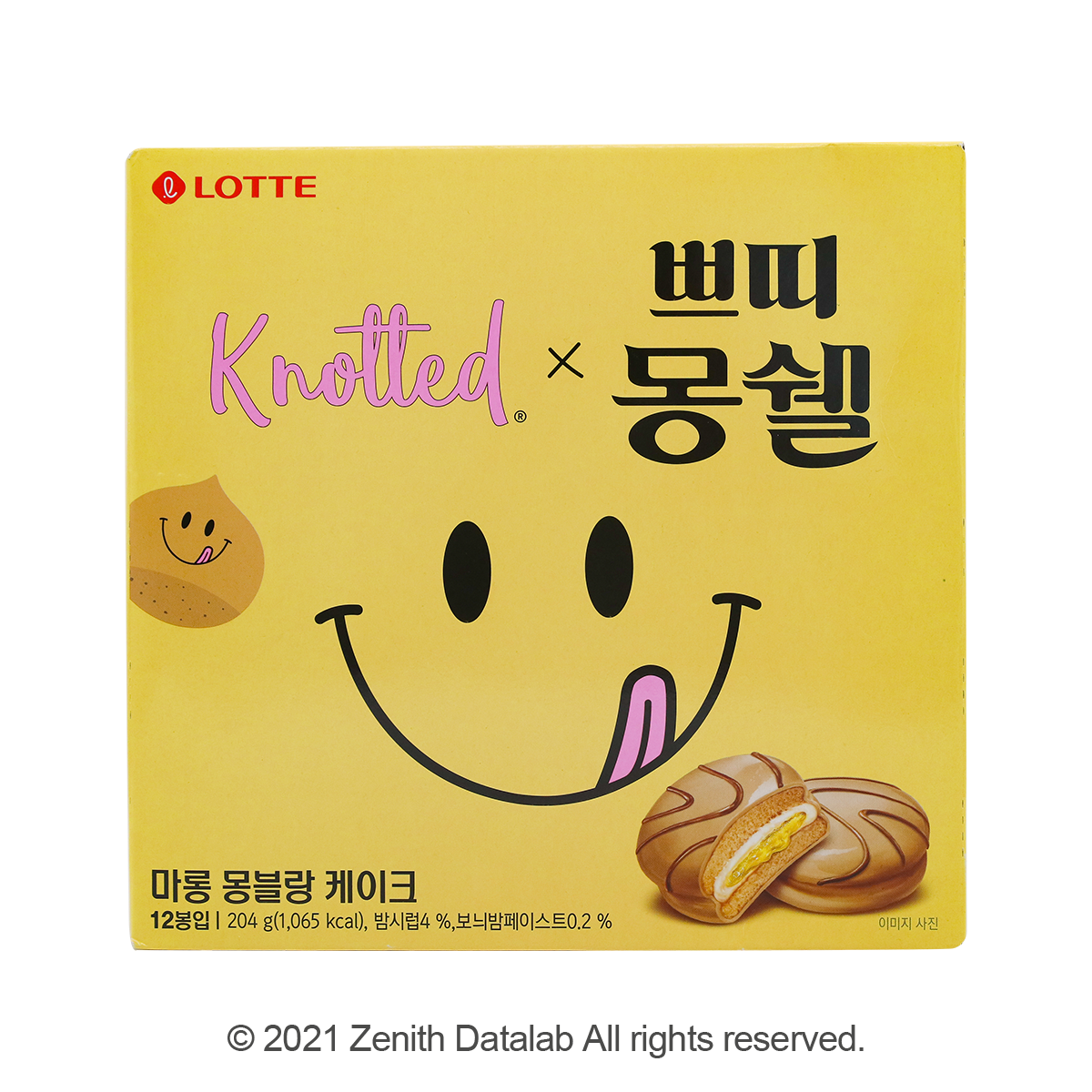 Lotte Mon Cher brand released Knotted X Petit Mon Cher Marron Mont Blanc Cakes by collaborating with local desserts shops. This chestnut-flavored bite-size cake is inspired by Mon Blanc cake from Café Knotted dessert shop that is very popular with the younger generation. The brand said that this was the first collaboration under the Monchelin Road Project. This product paid attention to the secondary package with Café Knotted smiling character. In addition, the brand is promoted with Café Knotted actively, selling the products in stores and launching the limited edition of Moncher X Knotted Mont Blanc Donuts.
2. Haitai Oh Yes Peanut Butter Flavored Cakes(Limited Edition)
Haitai Oh Yes brand rolled out a limited edition series to use different seasonal fruits and vegetables such as shine muscat, strawberry, sweet potato, and green tea. In addition, the company launched the 11th limited edition of Oh Yes, made with peanut butter, in Autumn 2021. Consumers' poll selected this peanut butter flavored cake because peanut tastes the best in Autumn. This product targets the MZ generations who enjoy the sweet and savory flavor. However, it is only available to buy until December 2021, containing 30g x 12 units.