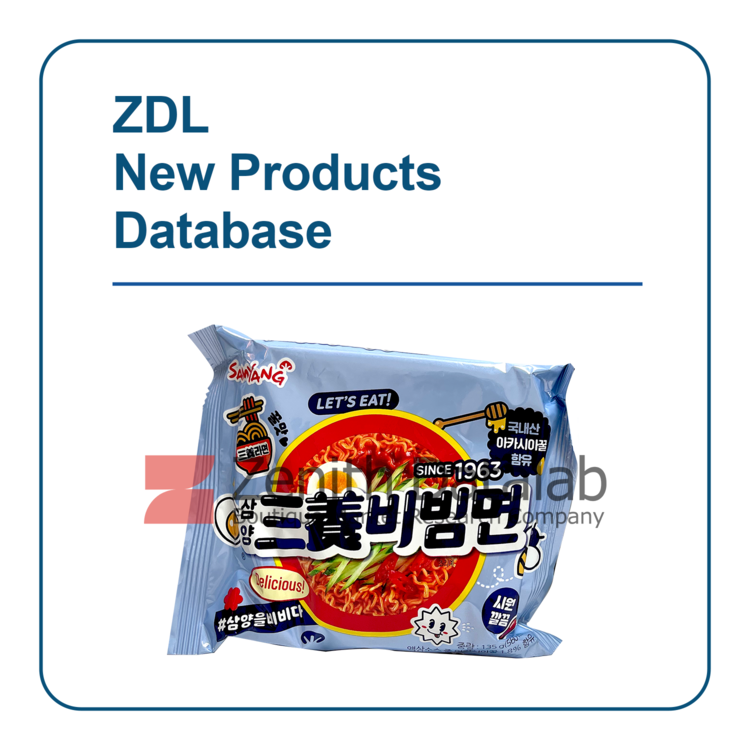 Samyang Bibimmyeon Ramyeon
Samyang Bibimmyeon Ramyeon introduced a new bibimmyeon featuring spicy, sweet, and refreshing taste and it contains domestic acacia honey. The limited edition of this product comes with a decorative sticker merchandise.
*Bibimmyeon is a spicy Korean cold noodle for the summer season made with a gochujang-based mixing sauce.
---
1) Please note that ZDL New Products Database is delivered in the form of PDF.
2) We only provide Product Delivery service to clients who have purchased ZDL New Products Database.